Our After School Club caters for children from 4-13 years.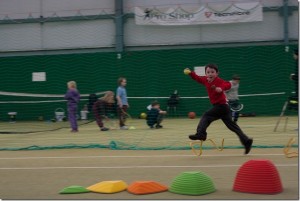 Naturally sports help children develop physical skills, exercise, make friends, have fun, learn to play as a member of a team, learn to be be fair, and most importantly improve self-esteem.
Attitudes and behavior in sports taught to children have been proven to carry over into adult life.
Our N Zone coaches model respectful behaviour, positive feedback, and team values.
We have a fully supervised programme which includes a wide range of sporty activities, arts and crafts, Irish dancing and so much more.
After school children receive a home cooked meal when arriving from school prepared by our award winning chef J.P, which is then cooked fresh each day followed by a break later in the afternoon.
We also provide a FREE bus service to and from all local schools.
Unfortunately many children do not meet the dietary or physical requirements outlined by current E.U guidelines leading to increased levels of childhood obesity. The guidelines recommend 60 minutes of physical exercise/activity each day. At N Zone our specifically designed meals and sports programme ensure your child is supplied with sufficient exercise, energy, and nutrients needed throughout the day.
The benefits of physical activity combined with the right diet produce:
Healthy weight
Agility, balance and co-ordination
Ability to maintain a healthy weight
Better energy levels
Better sleep quality
Happy and healthy children
At N Zone we try to encourage a love of sport into each child that they can carry with them into their teenage and adult lives.